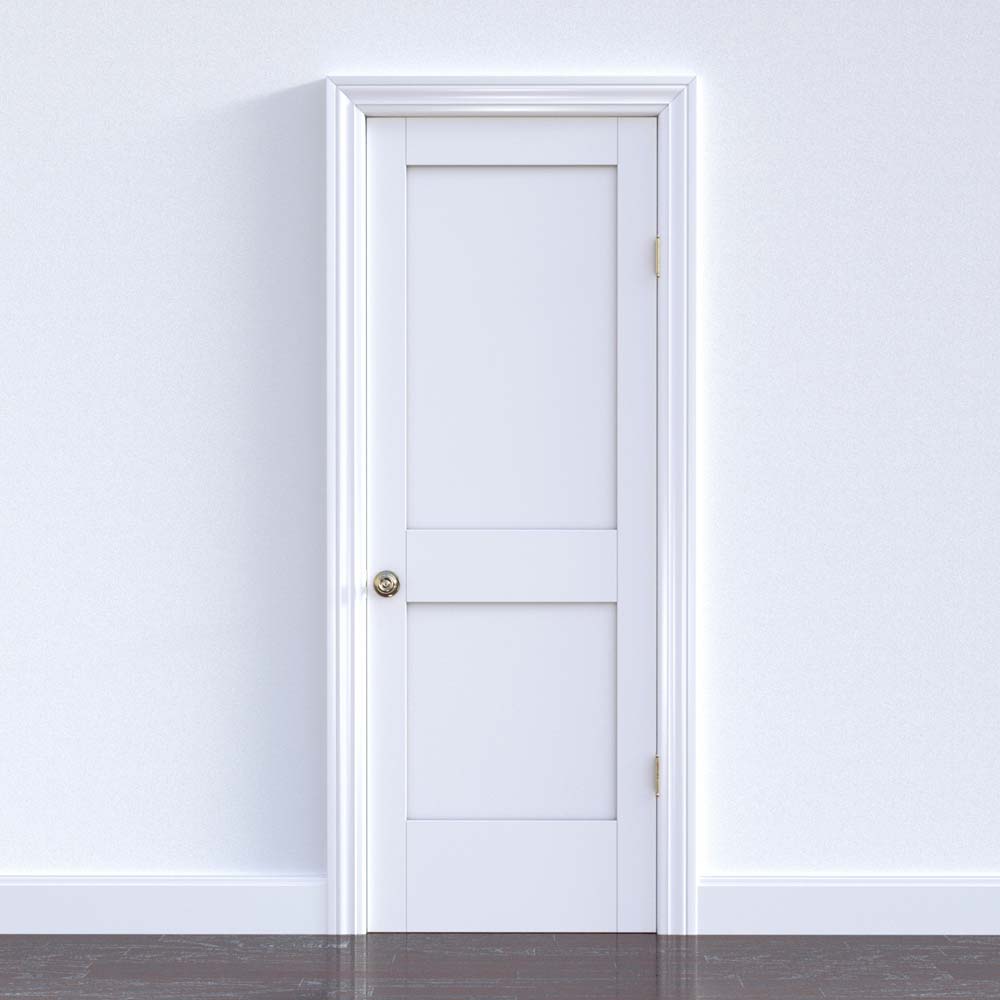 Masonite Doors
The Masonite interior door is made of wood fiber and costs substantially less than a wood door. Masonite interior doors offer the look of genuine wood and come in a number of models and styles.
Masonite doors come pre-assembled in their frames and pre-primed to match your decor.
French Doors
French doors have wood or Masonite frames and mullions, with glass panels that let light pass between rooms. A variety of finishes and glass styles are available.
The French door can be used as a standard, sliding or pocket door to fit your needs.
Panelled Doors
Panelled doors are attractive and come in a variety of woods. Panelled doors have a wood frame with stiles and rails. The surface is embossed through the use of wood panels in the frame.
A panelled door can be a standard, sliding or pocket door, depending on your desired style.
Other Doors
Design doors come for the most part European-style. They offer a distinctive aesthetic that goes hand-in-hand with the most modern decorative trends.
Depending on the style, a design door might be regular, sliding or pocket.
Saw something you love? Let's talk interior doors!